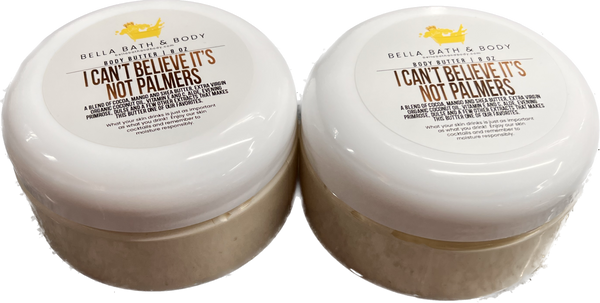 I Can't Believe It's Not Palmers
Our whipped cocoa butter is so pure it can often be hard to use and love because of its ultra-solid.  We've created a blend of cocoa, mango and shea butter that feels absolutely amazing and it practically melts on touch.  It has all of the properties/benefits of cocoa butter and we've added extra virgin organic coconut oil, vitamin e and c, aloe, evening primrose, dulse and a few other extracts that makes this butter one of our favorites.  We're certain your skin will agree (and when we say skin we mean your scalp too). So, we only ask that you moisturize responsibly when using this skin cocktail.
All products are custom made and the color, potency of scent or texture may vary from order to order.