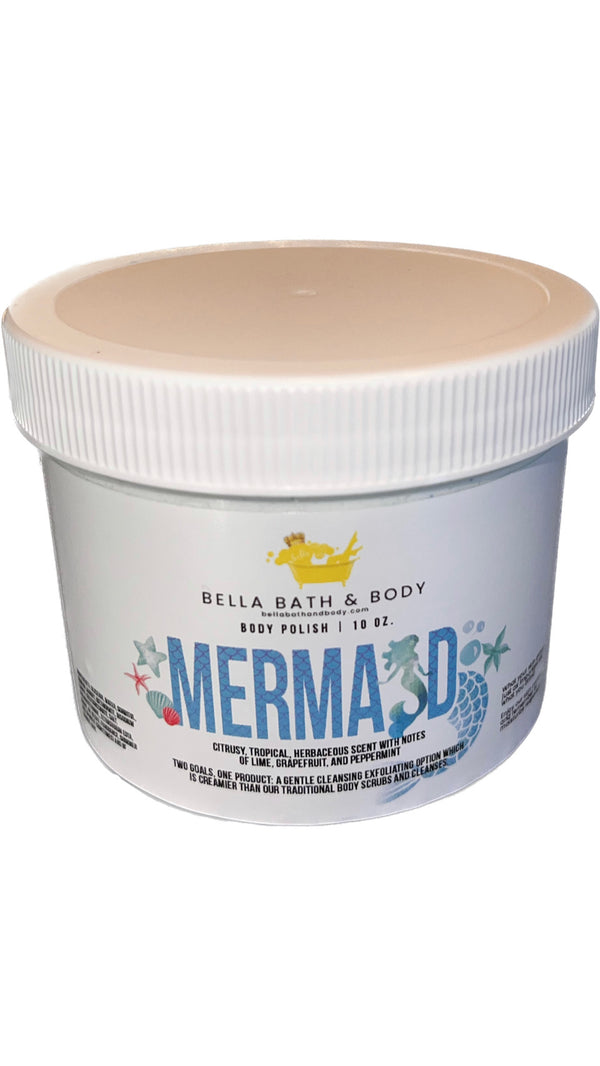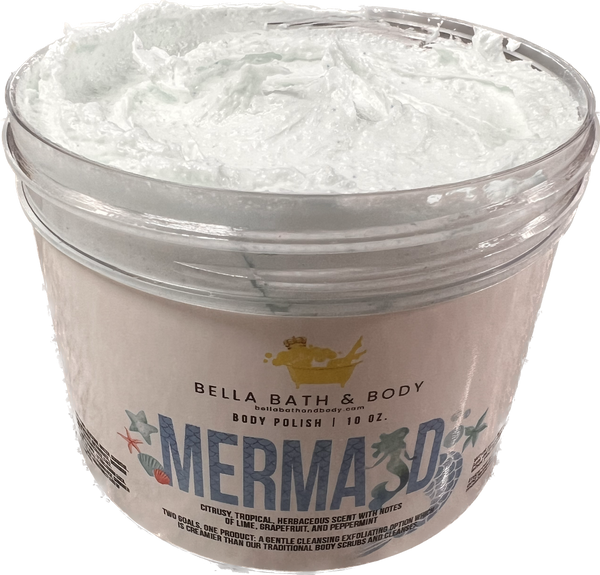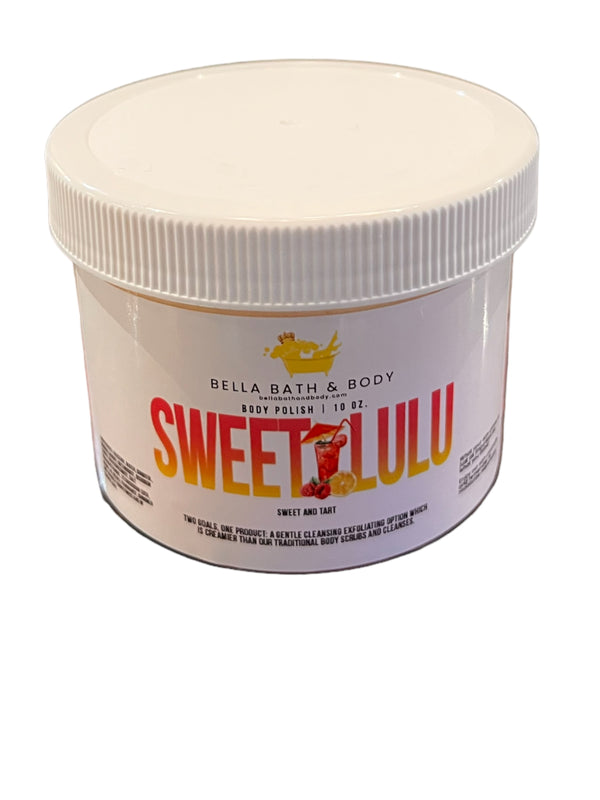 Introducing our newest body exfoliator!
Body Polish
Two goals, one product: a gentle cleansing exfoliating option which is creamier than our traditional body scrubs and cleanses.
Cleanse + Exfoliate
Our body polish is a more gentle, creamier version of our traditional body scrubs. It's a rich and creamy blend of sugar, nourishing oils and gentle surfactants that come together to create a luxury lathering effect available in all of your favorite scents.
This exfoliator is a gentle way to cleanse and revitalize the skin.
How to use:
In the shower or bath scoop out a generous amount of body polish and apply to wet skin, gently massaging away dirt and dead skin cells. 
Use every 3-4 days to enjoy touchably soft skin.

For sensitive skin, use the body polish once a week and then try
gradually increasing. If you're unsure, consult a dermatologist
beforehand

Be sure to do a small patch test before introducing new products into your skincare routine. (Please note that this product does have preservatives and is not all natural)
Ingredients: Love, Glycerin, Water, Sorbitol, Sodium Lauroyl Isethionate, Disodium Lauryl Sulfosuccinate, Salt, Sugar, Sweet Almond Oil, Rice Kernel Oil, Apricot Kernel Oil, Phenoxyethanol, Coconut Oil, Tetrasodium EDTA, Fragrance, Color